Fondez pour cette expérience tout chocolat !
Durant votre visite, découvrez le Comptoir Porcelana, l'espace de restauration en libre-service de la Cité du Chocolat! Vous dégusterez, sans doute pour la première fois, une cuisine salée au chocolat.
Au-delà des recettes traditionnelles où il est utilisé comme liant dans une sauce, les créations du Comptoir Porcelana associent subtilement le chocolat ou le cacao avec des viandes, des poissons ou des légumes, pour des sensations gustatives inédites.
Vous pourrez aussi vous régaler, le temps d'une pause gourmande, des incontournables desserts, goûters ou chocolats chauds. Cette expérience se fait en libre-service en suivant une démarche responsable. Fondez pour cette expérience tout chocolat !
Explore the Comptoir Porcelana

virtual tour
The Menu
Starters
Cauliflower, potato, Opalys 33% white chocolate, cocoa nib croquettes

6.50 €

Mixed leaves, smoked duck breast, dried fig, Vercorais cheese, cocoa nib croquettes, grated Araguani 72% dark chocolate

6.50 €

Mixed leaves, red quinoa, split peas, fennel, carrot, raw salmon fillet marinated with lemon and caraway seeds,cocoa nib croquettes

6.50 €
Casseroles
The Drômoise casserole dish

Dauphiné ravioli, sautéd fresh mushrooms, onion, Emmenthal cheese, cocoa nibs, Mère Maury chocolate ravioli

7.50 €

Flash-fried salmon, fennel, noodles, yuzu inspired sauce

7.50 €

Sliced chicken, carrot, onion, three flavour rice, sauce with 42% pistachio praliné

7.50 €
Menu
1 small salad or 1 autumn soup + 1 casserole dish of your choice + 1 cheese selection or 1 dessert of your choice

17.00 €

1 casserole dish of your choice + 1 dessert + 1 (and a complimentary chocolate surprise)

9.90 €
Desserts
Revisited Dark Chocolate Mousse

Caraïbes 66% dark chocolate mousse, namelaka with Opalys 33% white chocolate and vanilla, hazelnut dacquoise

5.00 €

Seasonal fruits, gluten-free almond streuzel, whipped ganache with Opalys 33% white chocolate and vanilla

5.00 €

Blackcurrant and green apple dome, hazelnut dacquoise, crémeux with 50% almond and hazelnut praliné

5.00 €
Drinks
4.30 €

White wine croze-hermitage, Red wine croze-hermitage

10.50 €

13.50 €

Still Mineral Water (Évian)

1.80 €

Sparkling Mineral Water (Vals) 33 cl

1.80 €

Organic fruit juice 25 cl

Pear, apple, apple & raspberry, apple & strawberry, apple & blackcurrant, apricot

3.50 €

1.70 €

2.30 €

2.50 €

4.00 €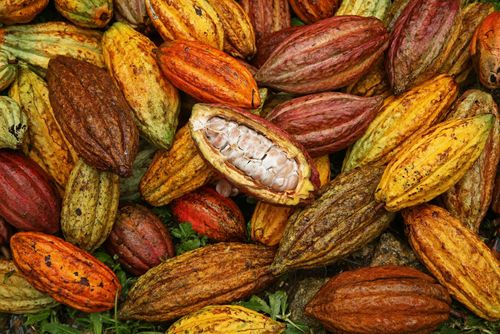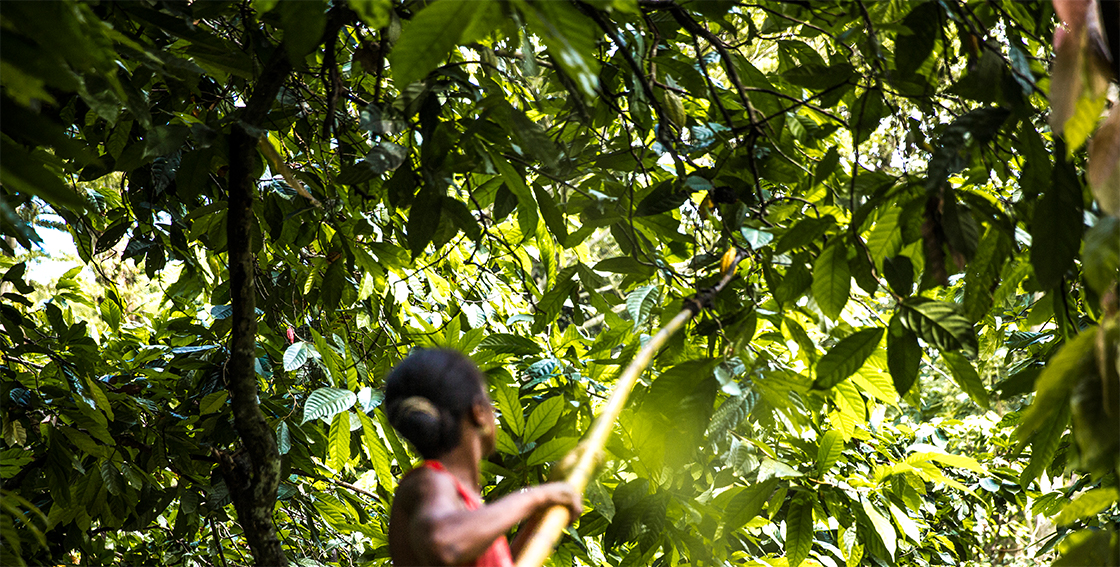 Le Comptoir Porcelana s'engage dans une démarche environnementale :
Chez Valrhona, nous sommes convaincus que c'est grâce à l'implication de toutes nos parties prenantes que nous réussirons à relever les défis du monde de demain. Depuis des années, nous maintenons des relations de long terme avec nos partenaires cacao. Nous impliquons nos collaborateurs, nos fournisseurs et nos clients dans notre démarche responsable. Notre ambition en matière d'environnement est de réduire de 50 % notre empreinte environnementale d'ici 2025. Ainsi, le Comptoir Porcelana fait le choix d'opter, dans la mesure du possible, pour une vaisselle d'origine naturelle, compostable et biodégradable, ou une vaisselle recyclable.
Cette vaisselle jetable qui réduit les consommations d'eau de lavage sera revalorisée grâce, notamment, à la mise en place d'une filière de collecte de biodéchets. Pour répondre au besoin d'un maintien en température sur la durée du service, nos plats sont servis dans des bols en céramique de fabrication drômoise (Revol).
Nous demandons à nos clients de bien vouloir participer au tri des déchets dans la zone prévue à cet effet.