Accessibility means enhancing the comfort of each visitor's experience, whether physical access or access to exhibits.
Accessibility concerns everyone: children, adults, people in wheelchairs, people with impaired or no sight or hearing, people who speak a different language, people with a mental handicap, the elderly…
To us, this is a positive approach because: improve accessibility and you improve everyone's quality of life. 
Multilingual tour
All the attractions and information at the Cité du Chocolat are in French and English.
Digital tablet: To make this information available in German, Dutch and Japanese, the Cité du Chocolat has designed a mobile app (IOS or Android) that you can download at the Cité to your smartphone or tablet.
Operating systems: If you do not have such a device, you can hire a tactile multimedia tablet at the Cité reception desk. Cost: €2.
Disabilities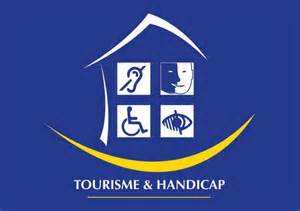 The trail and activities have been designed to be as accessible as possible to people with a disability (sensory, motor or cognitive).
Multimedia tablets (with content in French) are available free of charge to people with a hearing or visual disability.